About Adrian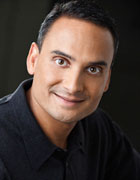 Adrian Gomes is an established, respected, results driven Realtor with 25 years of experience in the Lower Mainland and Vancouver. He has ranked in the Top 1% of all real estate agents for the Vancouver Real Estate Board and has earned Top Ten Realtors out of over 9000 Agents in 1995 & 1996.
Licensed since 1984, he has been able to provide his diverse client base with many years of his expertise, effective salesmanship, unquestioned integrity and the highest level of service and results. His proven success has enabled him to work with private owners and established Developers. Adrian is a highly focused Realtor with a niche specialty in Residential, Multifamily, Land Assembly Sales along with Commercial & Development Properties for his clients. Working closely with Sellers, Buyers, and Developers he understands the assembly and rezoning process from beginning to the end result of maximizing financial success for them. Very few Realtors have attained this ability.
His innovative marketing strategy and success in Project Marketing of Residential, Multifamily and Commercial Properties speaks for itself in that he has consistently received Sutton Westcoast Realty Highest award in Sales, Platinum Award, Diamond Award and Master's Award.
Choosing the right agent is one that will achieve the results you desire in the most professional manner - the one who really knows the job.
In the end, who you choose to represent you is the best investment you can make.
Goal Orientated, Results Driven & Proven Success.